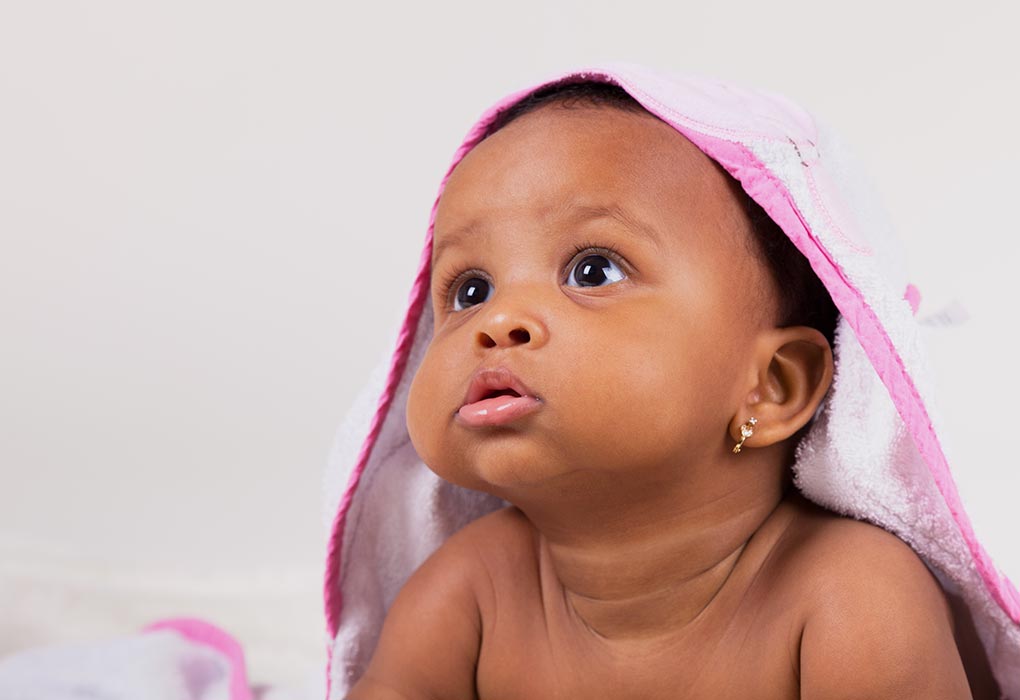 A name is probably the first gift you give to your child as a parent! So it's a natural tendency to make it the most special one too! This god-sent angel of yours deserves the best of everything the world has to offer! If you have roots in any part of Africa or are just inspired by the African culture and would love to name your little daughter with a rare and meaningful African name, this article is for you.
Africa, as a continent, has several distinct countries with beautiful and mind-blowing cultures, tribes, and traditions. The history and anthropology of this continent just add to the charm. That's why we bring you about 120 iconic African baby names for girls, which are simply adorable and unique. Pick your favourite from these unique dark girl names and gift your little one her special name.
Cute & Unique African Baby Girl Names With Meanings
Babies are special and need special, pretty names as they will carry them for the rest of their lives. If you are looking for cute black girl names with meanings, look no more, as we have done the homework for you. Read on to follow the list of trending cute and unique African names for baby girls.
1. Adah
A Hebrew origin name, Adah means 'a beautiful ornament.' According to the old testament, the wives of Lamech and Esau were named Adah.
2. Abeni
A variant name for Abena, Abeni is a melodic name of Yoruban origin. The name means 'we asked for her, and behold, we got her'. Many parents named their daughter with this name who had long waited for a daughter.
3. Aaliyah
One of the most popular names across the country, Aaliyah is simply wonderful! An Arabic origin name Aaliyah is also famous amongst the Africans. It means 'the rising.' It is also the feminine version of the name Ali. The variants of the name include Alia, Aliya, and Alya.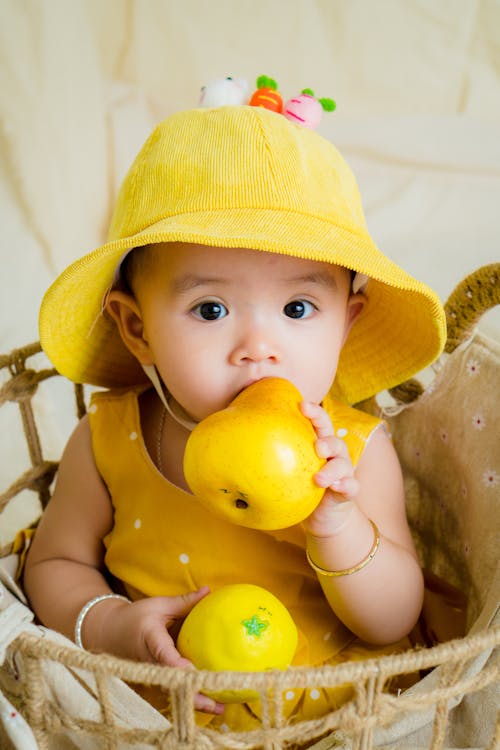 4. Adaliya
A German origin name Adaliya means 'the noble one.' It's a beautiful name well suited for your princess, and you can go for a nickname Liya to match with it.
5. Adelaide
Adelaide means 'nobility.' Adelaide is a name which is famous all across the globe! Adelaide was the name of the German princess who married the British King William IV in 1830 and was known as the 'Good Queen Adelaide.' The city of Australia was inspired after her name!
6. Adeniyi
Adeniyi is a well-loved feminine African name of the Yoruba of Nigerian origin. This eccentric name is perfect for girls who are bold and have strong character as it means 'crown has honour'.
7. Alyssa
A name with historical importance Alyssa was derived from the German name Adalheidis which means 'noble and kind.' Make sure that you get the pronunciation right in this case it is 'uh-lee-suh.'
8. Ama
Ama is a short and popular African name suitable for baby girls. Ama is referred to as a day name by the Akan people of Ghana for 'baby girls born on Saturday'. This also means 'water'. Ama is a name that can be used for girls in English-speaking countries.
9. Amadi
Amadi is a pleasant unisex name that works well both for baby girls and boys. The name is of the African – Ibo of Nigeria origin. Depending on the context, this traditional, beautiful name can mean 'beautiful' or 'free man'.
10. Amandla
Amandla is a well-known name of African – Zulu/Xhosa origin. The name means 'power' and 'powerful woman'. If you want to raise your daughter as a strong and independent girl, this name will definitely suit her future personality.
11. Amber
An Arabic origin name, Amber is referred to a jewel! Amber is a pretty feminine name that's common in Arabic and African countries. The colour of the amber jewel is of a warm honey shade.
12. Asante
Asante is a gender-neutral name derived from the African – Kiswahili origin. It means 'thank you'. Because of its easy spelling, it is suitable for baby girls living in English-speaking countries.
13. Ashanti
Ashanti or Ashante is the name of a popular African tribe belonging to south-central Ghana and adjacent areas of Togo and Côte d'Ivoire. The tribe is famous for its excellent craftsmanship. The name Ashanti also means 'warlike'.
14. Aurelia
Coming from Latin origin, Aurelia is a name that would be loved by everyone! It means 'golden' and was derived from the name Aurelius. It's a feminine name that's extremely popular in many countries!
15. Audre
An English origin name, Audre is a sweet name which means 'noble strength.' If you have read or heard about Audre Lorde who grew up battling cancer and extreme nearsightedness, you may agree that the meaning is the perfect definition of her name!
16. Bolanle
One of the most sought after traditional African girl names, Bolanle means 'the one who finds wealth at home.' It has an eccentric pronunciation and is believed to attract wealth naturally! So, you may name her Bolanle, and you never know she could be the lucky charm for your life!
17. Bethanie
A Hebrew origin name, Bethanie means 'a place near Jerusalem where Jesus visited Mary, Martha and Lazarus.
18. Binta
A divine name that belongs to both the places Africa and Arabia! Binta means 'with god,' and is perfect for parents looking for a spiritual name for their daughter! Any girl would be lucky to have this name as it is rare to find and she'll always be blessed with divinity!
19. Bisa
Girls are loved and adored in Africa, and this name is a proof of it! An African origin name, Bisa means 'greatly loved.' You may choose to name your daughter Bisa, and she might attract a lot of love, care and blessings all her life!
20. Billie
Billie is an English origin name which is a diminutive of the Dutch origin name Wilhelmina or Wilma. Billie is a short and sweet name which can be named for boys and girls both. The name Billie means 'resolute protection.'
21. Brianna
An Irish origin name, Brianna means 'strong, virtuous, and honourable.' A nickname of Bri would go well with this name!
22. Candice
A name pretty famous in America and Africa, Candice means 'pure and innocent.' This pretty feminine name is perfect for your little angel. In the ancient African kingdom of Kush, the title of kandake was given to queen or queen mother. It was derived from the name Candice!
23. Cassandra
A Greek origin name, Cassandra means 'unheeded prophetess.' The name is considered to be very important as per Greek history. Cassandra was the name of the Trojan Prophetess who was the daughter of King Priam. Cassandra's prediction of the fall of Troy was unheeded!
24. Charlotte
A French origin name, Charlotte is the feminine version of the name Charlot or Charles. It means 'free will,' the name was found in the 14th century! A cute nickname of Lottie, Charlie, or Carlota would go well with Charlotte.
25. Ciara
Ciara is an Irish Gaelic origin name which is the female version of the name Ciaran. It means 'dark-haired or black-haired.' The other variants of this name are Kyra, Kira, and Kiera.
26. Dakota
An American baby name that is popular all across the globe! Dakota means 'a friend or an ally.'
27. Danielle
A Hebrew origin name, Danielle is the feminine version of Daniel. It means 'God is my judge.'
28. Delilah
A Hebrew baby name, Delilah is simply the most beautiful names of all times! It means 'amorous or delightful'. Do consider it while selecting the names!
29. Dominique
A French baby name, Dominique means 'lord or the one who belongs to god.'
30. Elaine
If you are looking for something cute, short and unique, then Elaine is the perfect name for you! Elaine is an old French version of the popular name Helen; it means 'bright and shining light.'
31. Edwina
A female variant of the name Edwin, Edwina means 'rich friend.' It is an old English name that was famous during the Victorian times.
32. Efua
Ghanaian people love to name their children on the day they are born. Efua is one such example which is given to baby girls 'who are born on Friday'.
33. Eloise
An English name that originated in France, Eloise means 'healthy and wise.'
34. Eshe
The name was the first common amongst Swahili speaking people. Eshe means 'life and energy' both of which reflect positivity, zeal and enthusiasm towards life! One of the best choices for female African names, it ascertains your little one would never lack the zeal and energy in life!
35. Frida
Again, a celebrity-inspired name that was pretty common in Germany at one point of time! The famous Mexican painter Frida Kahlo was named after the beautiful meaning of the name 'peaceful.'
36. Fajah
An African name that is rare to find! Fajah means 'thanks!'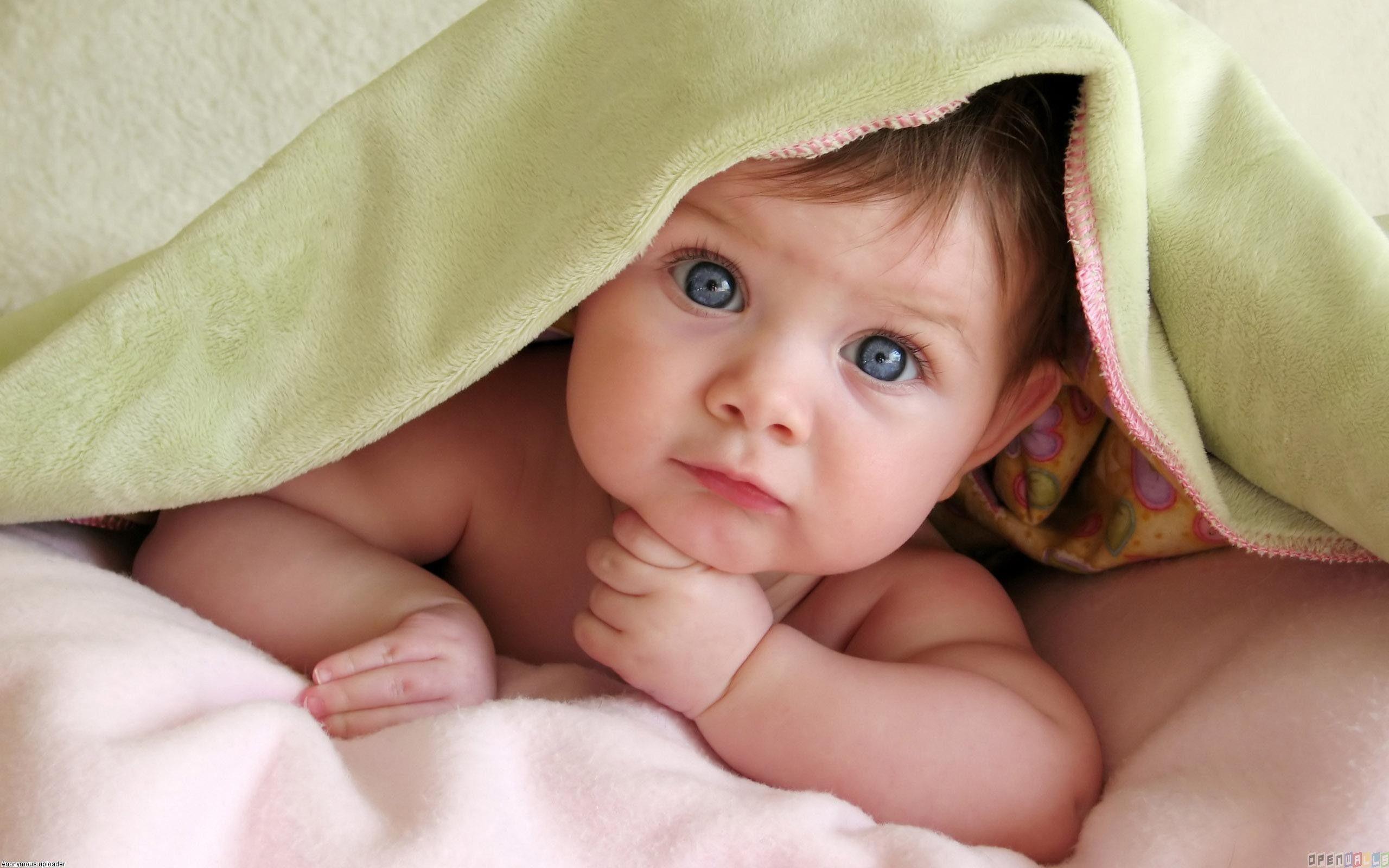 37. Fayola
One of the cutest black baby names for girls, Fayola means 'one who walks with honour.' It's an African origin name and is perfect for your princess if you want her to lead an esteemed life with dignity and self-respect.
38. Gabrielle
Gabrielle is a Hebrew origin name that's the female variant of Gabriel. It means 'woman of god.'
39. Gemma
A classic Italian name that's famous in many countries. Gemma means 'a precious jewel.'
40. Hailey
A happy-go-lucky kind of a name that means 'a meadow or an open clearing.'
41. Hannah
A Hebrew origin name meaning 'grace or favour.' Someone can also spell it as Hanna.
42. Hyacinth
Hyacinth is a pretty feminine name of the Greek origin. Hyacinth is the name of a pretty purple coloured flower!
43. Indigo
Do you often feel lost in the deep blues of her eyes? Then why not name her after the beautiful Indigo colour!
44. Isis
An Egyptian origin name, Isis was the name derived from the goddess Isis of the Egyptian pantheon.
45. Isondo
This beautiful name belongs to the African – Nguni origin. It means 'the wheel'.
We couldn't come across a better name to end this naming guide! Zora is a Serbo-Croatian origin name that's rare and beautiful! It means 'dawn.'
We often say that 'I want to choose the best name for my daughter', but the truth is whichever name you choose becomes the best name for your kid! Choosing unique names is the trend these days, but we suggest that never to compromise on the meaning and pronunciation of the name.